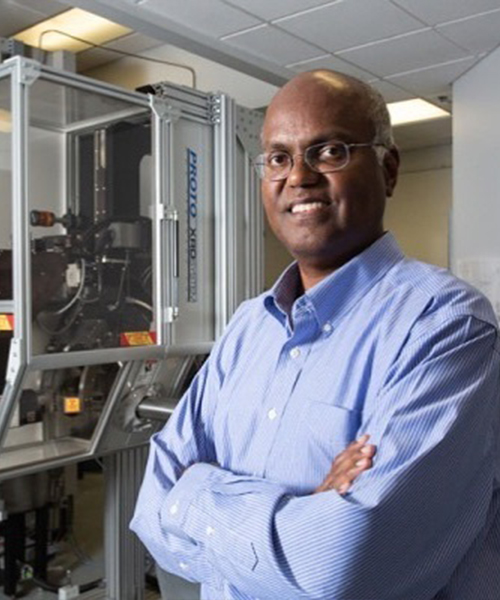 Bi-Weekly Seminar
High Performance REBCO Superconducting Tapes: R&D and Applications
Affiliation: Department of Mechanical Engineering, University of Houston
Date: Thursday November 12, 2020
Time: 12:00 pm – 1:00 pm
Location: Zoom Meeting
Overview
High Performance REBCO Superconducting Tapes: R&D and Applications
Biography
Dr. Selvamanickam is a Program Manager at SuperPower, a wholly-owned subsidiary of Intermagnetics General Corporation, where he has been since 1994. At SuperPower, he leads a team of 30 scientists, engineers and technicians, scaling up second-generation HTS technology to manufacturing. The second-generation HTS program of SuperPower led by Dr. Selvamanickam was ranked #1 in the nation in the 2003 and 2004 U.S. Department of Energy Annual Peer reviews held in Washington D.C.

He was previously an Adjunct Professor at the New York State Center for Advanced Technology, University at Albany, State University of New York, Research Associate at Oak Ridge National Laboratory and a Post-doctoral fellow with the Texas Center for Superconductivity at the University of Houston. Dr. Selvamanickam has published 85 papers on high temperature superconductors, and authored eight U.S. patents and over 25 pending U.S. patents.

In 1996, Dr. Selvamanickam received the Presidential Early Career Award from the White House. This award is the highest honor bestowed by the U.S. Government on outstanding scientists and engineers beginning their independent careers and Dr. Selvamanickam was the only award recipient among 60, who represented a U.S. industry. In 2005, he was voted by the Business Review journal as one of 40 under forty business leaders in the New York Capital District region. Dr. Selvamanickam earned a Ph.D. degree in Materials Engineering in 1992 and an M.S. degree in Mechanical Engineering in 1988 from the University of Houston.
Download: Event PDF
Back to TcSUH News & Events